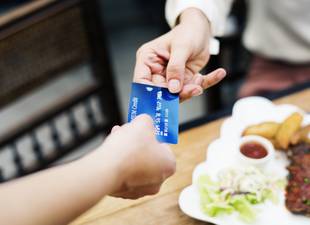 How to get paid faster by your debtors or customers without chasing! Find out now!
Small businesses are collectively owed $26 billion from late payments. With the average small business owner spending 12 days a year chasing unpaid invoices. Follow our 10 tips to getting your customers to pay in a timely manner and lessen the stress of chasing them to pay!
1. CREATE AN ONLINE INVOICE
To reduce processing time, errors and costs, creating an online invoice for your business is 60 to 80% more efficient that a traditional paper invoice. By sending an invoice to your customers' email, it can serves not only as a reference but as a reminder for them as well so they can pay their bills immediately. Since majority of people use mobile devices and computer nowadays, a huge number of users prioritize online transactions and guarantee that business transactions that are processed and managed digitally are much safer and legit.
2. REQUEST AN UPFRONT PAYMENT OR DEPOSIT
Research has found that 24% of small businesses that don't insist on upfront payments wait more than a month to be paid for their services. Establishing an agreement for a deposit prior to completion of the job or delivery of product ensures consistent cash flow for your business.
3. BE STRAIGHTFORWARD ABOUT DUE DATES
Use language that makes your payment expectations clear. For example, research has shown that stating, "Payment due upon receipt" is less effective than stating a specific due date. "Net"can also be confusing; instead of "Net 30" it can be better to say "Payment due in 30 days" or, again, stating a particular date which is much accurate and easy for your customers to remember.
4. ENABLE CREDIT CARD PAYMENTS
Less than a third of small businesses implement electronic payment systems which help speed up payments and subsequently improve cash flow. Enabling your business to accept credit card or debit card for mode of payment will make your customers at ease to make a transaction because in case they can't afford to pay in full, there's a credit card that they can rely on whether it's purchasing a product or service from your business. It's a win win scenario because you don't need to chase them for the payment anymore.
5. ISSUE PAYMENT REMINDERS
Send friendly reminders from your professional email address to refresh the customer's memory and encourage them to pay on time. Additionally, using terms such as "please" and "thank you" can increase your chances of being paid on time by 5%.
6. NEGOTIATE CLEAR PAYMENT TERMS UPFRONT
Create a written agreement between your business and the customer to ensure there is no miscommunication. The agreement should clearly state deadlines, fees and any relevant terms so it will not cause any problem in the future.
7. PROVIDE A DISCOUNT FOR EARLY PAYMENT
This is a popular method among larger organisations with many small businesses now following in their footsteps. Providing a small discount incentivises paying on time, for example "2% discount on the total invoice amount if paid by x date."
8. PENALISE LATE PAYMENTS
Adding a small penalty for paying the invoice after the due date will encourage the customer to pay on time. Comparing the amount before and after the due date can drive a speedy turnaround. No one likes to pay more than they need to!
9. DON'T WAIVER ON PAYMENT TERMS
Reiterate the payment terms and agreement for the invoice. Although extraordinary circumstances may hold grounds for a deadline extension be careful not to grant them nonchalantly.
10. BUILD RAPPORT WITH CLIENTS
Maintaining a positive and healthy relationship with customers helps both parties reach an agreeable outcome.