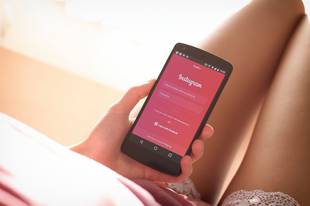 Here are the 8 ways to organically improve your business or personal brand on Instagram engagement and following!
With more than 800 million monthly users on Instagram, it's a valuable tool for business exposure to reach the right people at the right time! To engage and grow your Instagram following it's crucial that content posted is relevant to your industry, on trend and satisfies the needs of your audience.
1. SEE WHAT YOUR COMPETITORS ARE DOING, AND DO IT BETTER!
See what type of content is working for your followers. What are the type of graphics and images they are using? What's their tone of voice? What hashtags are they or aren't they using? You can also invest on a great camera so you can post some quality photos. Remember, it's not about the quantity of the images you posted per week but the quality of photos you posted. Cultivate your brand with some creative contents and it will surely grow the number of your followers.
2. USE THE RIGHT HASHTAGS
Hashtags are an effective way for potential followers to discover your page. Using hashtags specific to your business industry to target the right audience and build genuine engagement.
Explore what similar businesses, your competitors and inspirations are doing. There are even sites that offer a compilation of top hashtags relevant to searched keywords.
Use hashtags in your Instagram Stories, so people following specific hashtags can now easily view and engage with your brand as well.
3. UTILIZE INSTAGRAM FEATURES INCLUDING STORIES, LIVE AND HIGHLIGHTS
Stories: Allows users to post photos and videos that will disappear after 24 hours
Live: Allows users to take live videos and connect with their audience in real time
Highlights: Allows users to group together old Stories and have them appear on their profile just below their account biography
These are great methods to create trailers to tease what your business is about, explain your products or services and promote your business. At least 30% of Instagram users have purchased a product they first discovered on Instagram.
4. POST AT THE RIGHT TIME
Considering appropriate timing for posting can be the difference between high and low engagement. Social media managers recommend posting at lunchtime between 11am-1pm, followed by evenings between 7-9pm.
Remember every Instagram user is different. See what works best for your account by trialling different content at different times.
Note the level of engagement (likes, comments, increase or decrease in followers). If you have a business Instagram account you can access Analytics for Business in your account for free.
5. USE GEOTAGS TO INCREASE LOCAL DISCOVERY
Much like hashtags, geo-tagging your location in photos and adding your location to the account biography help with account discovery. Posts with a location have 79% more engagement than those posts that doesn't have.
Tagging your location in Instagram Stories and engaging with users (following, liking and commenting) who have also used the same location can increase exposure to locals and other instagram users.
6. BE CONSISTENT
Set up brand or social media guidelines. Identify and outline the style and size of photos, the colors to be used, tone of voice and hashtags. This will help in creating a uniform and reliable brand image. You can also use some other apps to achive a "feed goals" account.
7. STAY UP TO DATE ON TRENDS
Creating content related to trends, themes or hashtag events can boost discoverability. For example, #InternationalWomensDay, #NationalDogDay or #ThrowbackThursday.
While it's an effective way to increase exposure, it's important to ensure that these trends are associated with your business industry and are relevant for your followers.
8. ENGAGE WITH POTENTIAL FOLLOWERS
We recommend checking out and engaging users who follow similar pages to your own through:
Following
Liking a photo
Commenting on a photo
Another effective way of engaging with potential followers is creating content encouraging users to tag friends. The more engagements an Instagram post has, the more people will see it in their feed. You can also do some contest or raffle promo to gain more followers by encouraging to share your posts and comment on your photos.