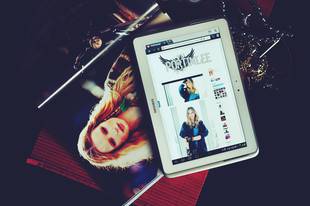 Most Internet marketing activity relating to strategic marketing planning objectives and activities is implemented on company/brand, information, selling and service sites. These sites form the context for a discussion of how a Company used the Internet to penetrate the global marketplace.
1. Company/ Brand Sites
These sites are directly informational, and indirectly promotional. For example, the Pepsi-Cola website of more or less ten sections, including more than two international sites, that explain the company's history, mission, and products; allow to interact with company spokespersons; provide information to Pepsi's memorabilia collectors; provide links to sports and entertainment providers; and offer puzzles and word games. None of these sites actively sell Pepsi products, but, collectively, enhance brand equity and promote purchases of Pepsi products through other outlets.
2. Information Sites
This site relies on member loyalty to generate revenue through advertising or subscription rates. An example of such a site is the Wall Street Journal interactive site (www.wsj.com), which generates fees from subscribers who read up-to-minute financial information and WSJ articles and advertising whose banner headlines promote related financial products and markets. In addition, this site's affiliate this site into their site, with the WSJ paying them a fee for any subscriptions that result from click through (a process whereby a prospect "click through" to purchase from the host site's banner advertisement).
Another type of information site, represented by the Yahoo! Search engine, helps Internet surfers find information they seek. Search engines like this generate revenue by selling banner advertising, which segmented according to the type of search being conducted. In addition to the search feature on the Yahoo! site, users can bid on products at auction, get up-to-date news, build a virtual store online, or join a virtual community that shows information among members.
3. Selling sites
Amazon.com is a good example of a selling site (virtual stores that allow customers to buy products over the Internet). The Amazon.com site sells more than five million books, CDs, audio books, DVDs, computer games, and related products to customers in more than 160 countries worldwide. At this site, visitors can search for books or CDs by author, title, artist, or key word; can get recommendations for further reading based on profiles of readers with similar tastes read; read reviews by the medai or by other readers; or link to a site that recommends music and other products.
Direct catalog marketers, such as L.L. Bean (llbean.com) use selling sites extensively, mainly because of lower costs of catalogs online versus printing and mailing costs associated with direct mailing to consumers.
4. Service Sites
The Philippine National Bank (PNB) service site is a good example of characteristics and benefits of these sites. On a basic level, their ATM's (Automated Teller Machines), which simplify financial transactions with customers, allow banks to extend banking hours to twenty-four hours a day without the need for additional personnel and, by including ATMs in retail establishments, to expand geographically without having to build additional branches.
On the Internet level, Universal/ Commercial Banks interactive online service sites allow customers to access account balance, review transaction histories, buy and sell securities, transfer funds between accounts, pay bills, and apply for lines of credit and home equity loans. Savings on telephone and personnel charges from customers requesting balance information was sufficient to subsidize their entire websites.
The Well Designed Website
Like any well-designed marketing plan or promotional campaign, a well-designed Website should have the prospective customer. In other words, the Website should attract the prospect to it and do a persuasive job of interacting with the prospect once he or she arrives there. Infact, creating a desire tovisit a particular site can be aided by marketing the site through the other media; print advertising, TV commercials, newsletters, and the like-and by giving the site a brand name and imagine that creates its own promotion.
Once the prospect is attracted to the site, he or she should be encouraged to interact in a mutually productive manner. This means the site should attract the customers's interest by providing information of interest, as the Pepsi-Cola site, discussed earlier, does with its array of special sections aimed at diverse interests, including traders, and mystery lovers, sports enthusiasts, and word game players all over the world. This interesting information should be updated regularly to prevent staleness and encourage return visits. It should also be sufficiently rewarding to encourage the prospect to provide information of use in identifying individual and group needs and in designing product offerings that meet these needs. Without this interaction, the main purpose of e-commerce website is defeated.
Primary goals: selling, service, and information. A well-designed website should also perform a number of secondary services. For example, a selling site designed primarily to sell products and services can also provide public relations information on its history and goals, and a site primarily designed to provide service or disseminate information should have sales message, if only indirectly. To help achieve these multiple objectives, all site-types-selling, service, brands, information-should seek hyperlinks with other, related products. For example, a selling or information site promoting financial products might feature banner headlines promoting discount subscriptions to financial journals, or directing the viewer to a blog by a respected financial adviser.
Beyond these customer-oriented features, some basic considerations applicable to all sites include registering the domain name, copyrighting the site, and seeking permission for trademarked or copy righted material.
Basic principles of good website design should also be followed. Avoid amateurish graphics, too many moving and spinning things, serif type that is hard to read, and multiple font faces and styles. Also avoid excessive clutter on the page, which should not contain more information than an average monitor can load in fewer than nine second. Make it quick and easy for the viewer to navigate your site with informative lists, indices, and named anchors that direct viewer's attention to important content about how pages are connected and where information is located. And finally, don't be adverse borrowing good design ideas from other websites: it's not stealing, it's good "best practices". Logos and specific phrases can be copyrighted, but good ideas and effective techniques can't-and shouldn't be.