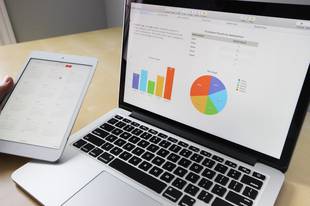 SAP ERP has to keep pace with rapidly changing social and legislative developments in the corporate world. The HR module has been expanded to include features that assist managers with HR tasks that have only recently become important to corporations.
Mobile Time Management
Many employees, especially sales personnel who spend a significant amount of time on the road, may not have regular access to a PC. Mobile Time Management allows employees to use cellular phones to record their working times, record absences, enter a leave request, and check their time charge data.
Management of Family and Medical Leave
The Human Resources module reduces the administrative burden imposed by the federal Family and Medical Leave Act (FMLA) of 1993. The HR system can now determine whether an employee is eligible to take FMLA absences and automatically deducts those absences from the days the employee takes from allowable leave.
Domestic Partner Handling
Many companies provide benefits for domestic (unmarried) partners. The Human Resources module now supports the management of benefits for domestic partners and their children. The system now provides more flexibility in customizing dependent coverage options for health plans, eligibility for enrollment of dependents, and designation of beneficiaries.
Administration of Long-Term Incentives
An outgrowth of the Sarbanes-Oxley Act is that companies must account for the expected costs that occur as a result of long-term incentives such as the exercising of stock options. The Human Resources module now provides more options for processing long-term incentives. Integration with the SAP Payroll module enables companies to calculate taxes accurately when employees exercise incentives and sell their shares in the company. SAP can share the incentive data with Accounting so that Accounting can do the necessary reporting.
Personnel Cost Planning
Changes in an organization (including expansions, acquisitions, and downsizing) can have an impact on employee-related expenses, which are usually a significant portion of a company's costs. The Personnel Cost Planning tool allows HR personnel to define and evaluate planning scenarios to generate cost estimates. Performing cost planning and simulation allows HR to forecast cost estimates by integrating data with other SAP ERP modules.
Management and Payroll for Global Employees
The management of global employees involves many complicated issues, including relocation plans, visas and work permits, housing, taxes, and bonus pay. SAP ERP has enhanced features to support the management of these issues, with customized functionality for over 50 countries, allowing payroll processes to meet current legal regulations and collective bargaining agreements in the local business environments.
Management by Objectives
The concept of management by objectives (MBO) was first outlined by Peter Drucker in his 1954 book The Practice of Management. In MBO, managers are encouraged to focus on results, not activities, and to "negotiate a contract of goals" with their subordinates without dictating the exact methods for achieving them. SAP ERP provides a comprehensive process to support the MBO approach that incorporates performance appraisal. The appraisal results can affect an employee's compensation, generating annual pay raises that can be either significant or insignificant, depending on the employee's performance. The MBO process in SAP ERP also allows managers to include the results of achieved objectives in the employee's qualifications profile.