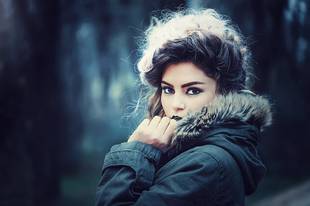 Ever wonder how to become an achiever? But before that, knowing what an achiever is and how an achiever works really matter first.
So, What is an Achiever?
Achiever describes a constant need for achievement. You feel as if everyday starts at zero. By the end of the day you must achieve something tangible in order to feel good about yourself. And by "everyday" you mean every single day - workdays, weekends, vacations. No matter how much you feel you deserve a day of rest. if the day passes without some form of achievement , no matter how small, you will be disatisfied. You have an internal fire burning inside you. It pushes you to do more, to achieve more. After each accomplishment is reached , the fire dwindles for a moment, but very soon it rekindles itself, forcing you toward the next accomplishment. And that's how competition comes in.
Competition is rooted in comparison. You instinctively aware of other people's performance. Their performance is the ultimate yardstick. No matter how hard you tried, no matter how worthy your intentions, if you reached your goal but did not outperform your peers, the achievement feels hollow. Like all competitors, you need other people. You need to compare. If you can compare, you can compete. and if you can compete, you can win. And when you win, there is no feeling quite like it.
The truth is for you to upgrade yourself, you need to be careful on choosing the yardstick to use to compare to yourself. Take note that comparing yourself to others is toxic and it will somehow lead you to frustration and hurt. Like what is on the poem Desiderata say "Don't compare yourself to others, You may become vain or bitter. For always, There will be greater or lesser person than yourself." And that's the truth, Accept that fact that you can't surpass others all the time but you are willing to imitate their success and wish to be like them.
This article will show you how to become an achiever and competitive at the same time. Remember, that your only competitor is yourself. That's why you have to act continuously on achieving your goals and improving your self worth.
Think Your Self As A Product
It's not bad if you will going to view yourself as a product with features, benefits, assets and liabilities - all waiting to improve upon year over a year, carefully differentiating yourself from others and creating your personal brand and make sure that as time pass by, your value appreciate. not depreciate.
As we all know, Companies spend time every year listening to their customers' needs and then they work on upgrading and improving their products. Why? So they can sell more of their products and services in the marketplace. You can use this business process of continual product improvement to make yourself more valuable whether as a student, as an employee, or as a person as you progress through your career.
Do A Physical Make Over
So how will you start for a physical make over? and what are the physical appearances that you really need to upgrade? and why it matters? First, physical appearance really matters because it is a reflection of yourself. And for that reason, you need to look presentable all the time to gain authority and respect from other people. Who would want to work with a guy who dress like a homeless scavenger? Of course nobody. Nobody wont trust you if they see that you lost the ability to take care of yourself. Bear in mind that people will not judge you when you are around with them, But once you are not around, in their mind, they are judging you and talking how bad you dress or how inappropriate you act, or how bad you smell. So always strive to look the best. Eat healthy foods and exercise to achieve a healthy body, dress appropriately, practice good posture and practice proper hygiene.
Have A Sense Of Humor. A Lot!
You want to become likable and lovable right? In order for you to achieve that, try to become more confident and always crack a funny joke. A person who has a sense of humor is always the ice breaker of the group and aside from that, people will love you to be around all the time because you are easy to be with and you are the one who brings sunshine to their lives.
Never Stop Learning Or Growing
As per Lisa Quast, a contributor at Forbes.com
I always ask interview candidates to tell me what they've done during the last few years to 'upgrade' themselves; in other words, what have they done to improve their skills and abilities recently? One job candidate looked at me, laughed, then said, "Nothing lately, I graduated from college a few years ago so I'm finally finished with my education." Ouch. Guess what? As you can probably imagine, this person didn't get the job.

Learning shouldn't stop after graduating from high school or college. Continuously seeking knowledge should be a lifelong pursuit. Consider all the inspiring stories about women who go back to college later in life and pursue a completely new career path after having raised their children. Or, the real life stories of men and women who were laid off due to company downsizing, obtained additional training or certifications and successfully changed careers. Wonderful stories can be found all around the world and the foundation for the person's accomplishment is almost always their willingness and openness to learn new things.

What I've found throughout my life is that the more I learn, the more I realize how much I don't know. The best way I know to improve myself and increase my value as an employee is to always keep learning and growing. I treat my career as a business and treat myself as a competitive product to be continuously improved, year after year. As Jim Rohn, a business philosopher, once said, "Never wish life were easier, wish that you were better."
So if there is an opportunity for a self upgrade like enrolling on a new course, getting a certification or self studying dont hesistate to give a try.
Expand Your Involvements
Good Involvements okay? So get yourself involve with some social groups that can enhance your career and connections to the upper class as an individual. Attend some educational seminars, Involve yourself to be part of your church ministry, join on a contest that suit your preferences whether its fashion or cooking. And if there is a spare time, you can also volunteer to teach someone who is in need of help. Remember, that everything here in the world dies, that's why you need to do something that never dies. A legacy that will be a huge contribution to the society. It's immortality my darlings!