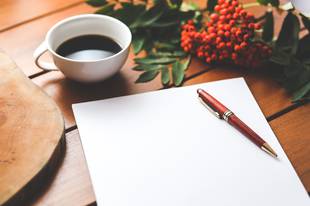 There are several formats on making a resume. But the thing is, it's almost a month that you are applying for a job and yet getting hired has become your dilemma. Maybe you are flooding your employer with so much information about you that is not necessary and totally won't contribute on marketing yourself to get the job of your dreams. In fact, I guess your resume is consist of 3 to 4 pages. Always take note that writing a resume must be brief, precise and straight forward that's why it must be maximum of 2 pages only. For that reason, this article won't just show you how to make a right resume format. Instead, this article will show you the PERFECT resume format TO GET EASIILY HIRED and caught employers attention.
Whether you are applying for a low profile job or executive position, what matters on the content of your resume is it must contains precise details that your employer needs to know on you. And what are those important details that must be found on your resume in order for you to market yourself? Is it interests? hobbies? educational background and so on and so forth?
The list below will show you the most necessary things you need to include on your resume and must not forget.
Objectives
The objectives of the resume is your reason why you apply for that position and your long term goal for a career or path you chose. Why include objectives on a resume? Is it necessary? YES! because your objectives on the resume will let the employer know that you have plans and goals on your career and that you are a competitive and smart applicant that you are determine to build a career in the field of what you are applying for. So for example that you are applying for a job position, these few objectives below might be helpful for your resume:
Social Media & Marketing
Seeking for a position that will provide new opportunites for learning everyday. In which my complete skills and passion will be utilized in order for me to be a competent and competitive team player. Therefore, great exploits will not just be a dream but a lifestyle.
General
To secure a position in the organization that offers challenge and opportunity for my career development and at the same time serve the organization to the best of my capabilities. I would like to gain new skills while utilizing my current area of expertise of procurement and employee satisfaction services with in a positive team environment.
Adminstrative postion
Seeking a challenging career in the field where I can utilize my previous experience to improve my skills and support my team work to build up powerful and successful system in all possible fields.

General
I am looking for a position wherein I can utilize my skills, management and staff recruitment and provides me ample opportunity to apply all my organizational experience I gained over time, to grow and to contribute in the most effective manner by being a key and an effective team player with unlimited loyalty and commitment.

Entry-level
Seeking an entry-level position in a stable company that would provide opportunities for growth in a dynamic and stable workplace.

Engineer
Seeking an opportunity to work as an engineer, to obtain and secure position that will enable me to use my organization skills as well as my ability to work well with people. I am quick learner. I want to work in suitable environment that would challenge my technical skills and give me direction.

General
To obtain a position as an active employee in a growing, reputable company where I can contribute my experience, proactive attitude, and positive atmosphere to help improve the company and myself.

General
To be an active employee who contributes to the Mission, Vision, and Values of the company, and to interact, on a professional level with other employees. To give excellent performance, and to translate my experience, knowledge, skills and abilities into value for the organization.

Graphic Design
Goal: To be given the opportunity to work in an atmosphere that allows me to be myself as a skillful artist

Accounting Management
Accounting Management: Looking for a position that is suitable to my field of interest. I know I have knowledge in my field of expertise but above all those is my willingness to learn new things that will make me more effective and efficient towards reaching the company's goals.
Work Experience
Second important thing to include on your resume is your work experience. Why? Because most of the employer prefered applicants with work experience. Make sure that the experience you include on your resume is suitable for the job position that you are applying for. If not, make sure that the previous work experience you had will be similar to the job position you are applying for. Aside from that, don't forget to include the usual tasks you are doing at work.The question is, what if you are a fresh graduate and you have no experience yet? What are you going to include on your resume? The answer is, You will find that out later on.
Skills
Skills are the best thing to include on the resume especially if the job position you are applying for requires expertise. For example that you are applying for a computer programmer position, Don't forget to include the several programming languages you've been used before for the projects you had. Beside it, also include the names of those projects.
Involvements
If you are a fresh graduate and feel problematic and hopeless about what are you going to include as work experience on your resume, Here is the best thing to do. Every students in college has OJT (On the Job Trainings). You may include that On the Job Training as a temporary substitute for your work experience. Just make sure that your contribution on your OJT is suited to the job position you are applying for. Aside from OJTs, you may also include summer jobs, seminar trainings you attended before and being part of a scholarship programs.