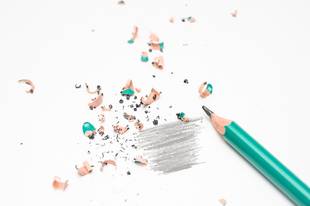 Since you are in this article, I know that you are planning to pass a resignation letter on a company you're working for and looking for a resignation letter format to work to.
Passing a Resignation Letter is a hard thing to do. That's why you need to think wisely and make sure on your decision before submitting it. Imagine yourself saying those words on the letter in front of your boss, Saying how sad you'll be leaving the company and leaving your friends there and saying your hidden disatisfaction on the company you're working for. But of course I know you are not stupid to say that or include that on your resignation letter because it's impolite and unprofessional. As much as possible you want to be reasonable and polite despite the fact how eager you are leaving the company because you'd found a better one. That's why this article is for you.
A resignation letter can help you maintain a positive relationship with your old employer, while paving the way for you to move on. You never know when you might need that previous employer to give you a reference, so it makes sense to take the time to write polished and professional resignation letters. Your resignation letter also provides official notice that you're terminating your employment with the company.
These are what your resignation letter must contain
Three Major Points:
You're leaving the organization.
When you're leaving.
The reason for your resignation, if you choose to share this.
The Dos
Keep it simple and to the point.
Maintain professionalism.
Abide by company policy for notice and means of announcement.
The Don'ts
Don't ramble on and on. Stick to the facts.
No badmouthing the company, supervisors, or coworkers.
Resist the urge to point a finger or place blame for your resignation.
Resist the urge to point a finger or place blame for your resignation.
Keep it Professional
A resignation letter is just one part of the departure process. Before you make your announcement, start to put all your affairs in order at work. Afterward, maintain your professionalism and do your best work right up until the very end. The company won't remember your letter as much as they'll remember your attitude.
At the bottom is a sample format of the resgination letter you're going to write.
Sample Format
Your Name
Your Address
Your City, State, Zip Code
Your Phone Number
Your Email
Date
Name
Title
Organization
Address
City, State, Zip Code
Dear Mr./Ms. Last Name:
Please accept this letter as notification that I am leaving my position with ABCD on September 15.
I have decided to resign as I have received an offer for a sales manager position with another company. I feel that this position will serve to improve the skills that I have learned and developed with A Plus Micro thanks to your guidance.
I learned a great deal during my time at A Plus Micro and I want to thank you for the wonderful opportunity you gave me.
If I can be of assistance during this transition, please let me know.
Sincerely,
Your Signature (hard copy letter)
Your Typed Name
Please Note: The above sample format is for guidance only. The provided information, including samples and examples, is not guaranteed for accuracy or legality. Letters and other correspondence should be edited to fit your personal situation.