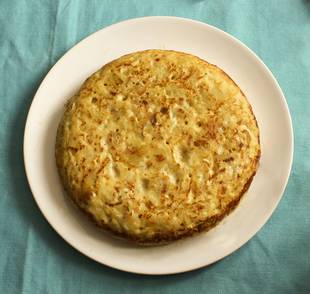 Mango Jalapeño Crab Cakes that is good for 4 servings.
Serves with jicam-mint slaw for a refreshing side. Combine 2 cups peeled, julienned jicama; 1 tbsp chopped fresh mint; the zest and juice of 1/2 lemon; and a pinch of salt.
Plain steamed crab meat is one of the healthiest foods you can eat. For a minimal amount of calories, you get lots of protein, a multitude of minerals and several B vitamins. You may want to select certain types of crab or keep your serving size small if you are at risk of developing heart disease, though. Some types of crab have more cholesterol or sodium than others.
Lean and Low in Calories
Crab meat is incredibly low in calories, and almost all of the calories come from protein. Blue crab meat offers just 70 calories from a 3-ounce cooked portion. If you prefer Alaska king crab, the same amount has around 80 calories, while a 3-ounce portion of Dungeness crab contains nearly 95 calories. Roughly 80 percent to 85 percent of those calories are from protein. The final percentage of calories are from fat and a small amount from carbohydrates. Avoid all that butter or cream sauce to keep your calories and fat to a minimum. Just 1 tablespoon of melted butter adds another 100 calories, almost all of which is from fat, particularly saturated fat. Be very extra careful on buying crab sticks on the supermarket because it is a fake crab meat. It contains a lot of salt and MSG (monosodium glutamate)
Ingredients:
1 tbsp olive oil
1/4 cup finely diced red bell pepper.
2 tbsp finely chopped jalapeño pepper, seeded.
1 cup bread crumbs
3 tbsp chopped fresh cilantro
2 tbsp finely chopped chives
1 cup finely diced mango
1 whole egg
2 egg whites
Zest of 1 1/2 lemons
Salt and pepper, to taste
1 lb fresh Dungeness crab meat
Olive-oil spray
Directions:
1. Preheat a small saute pan over medium-low heat for 1 minute. Add olive oil and saute red pepper for 3 minutes, or until soft. Remove from heat and set aside to cool.
2. In a large bowl, combine all remaining ingredients except crab and olive-oil spray. Once red peppers have cooled, add to mixture along with crab and combine.
3. Using a 1/4 cup measuring cup, make individual crab cakes. Set aside.
4. Preheat a large saute or grill pan over medium heat. Spray with olive-oil spray and sear each cake for 3-4 minutes on each side, or until golden brown and warmed through.