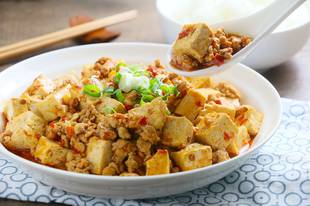 Tofu, also known as bean curd, is a food made by coagulating soy milk and then pressing the resulting curds into soft white blocks. It is a component in East Asian and Southeast Asian cuisines.
Did you know that tofu is an excellent source of amino acids, iron, calcium and other micro-nutrients, tofu is a versatile ingredient with many health benefits.
Back when I was younger, This sizzling tofu is not just popular as a partner for drinking session but also good partner with rice for lunch and dinner. So here is a
Ingredients:
1/2 kg of Tofu (chopped into small chunks)
1/2 cup of chopped onions
1/2 cup of garlic (minced)
1/2 cup of chopped green pepper
2 tablespoon powdered pepper
1 can liver spread
1 pack of mayonaise
1 cup of cooking oil
2 tablespoon of soysauce
3 tablespoon of sugar
1 tablespoon of seasoning
Preparation:

1. Heat the pan, pour the cooking oil and fry the chooped tofu.
2. Wait for it to become golden brown and set it aside after.
3. On a separate pan, pour a tablespoon of cooking oil and saute the garlic and onions.
4. After that, put the liver spread, soy sauce, sugar and the fried tofus.
5. Lower the heat of the stove while mixing it well together and and put the powdered pepper, green pepper and onions after.
6. Lastly, pour the tablespoon of seasoning and mix it well.

If you want it to serve it sizzlingly, heat the sizzling plate and pour the tofu. You can also add an egg on top of it if you want.
Enjoy.